Valentine's Day 2020 is coming up quickly. Regardless of how you feel about the holiday, it is a fun reason to do something nice with your significant other or spend some quality time with your friends. I prefer a casual Valentine's Day celebration, but still like to get a little more dressed up than an average night.  Here are five influencer inspired outfits to help you with your Valentine's Day outfit planning. Whether you are spending Valentine's Day at home watching romcoms or out at the hot new night club, we've got a look for you.
1. For a Fancy Dinner
Stay cozy and still look chic with a knit dress, knee high boots and statement earrings.
2. For Girls Night Out
Follow Arielle Charnas's lead and keep your girls night out outfit monochrome and sleek. Pair black trousers with a blazer, cami, and minimal jewelry.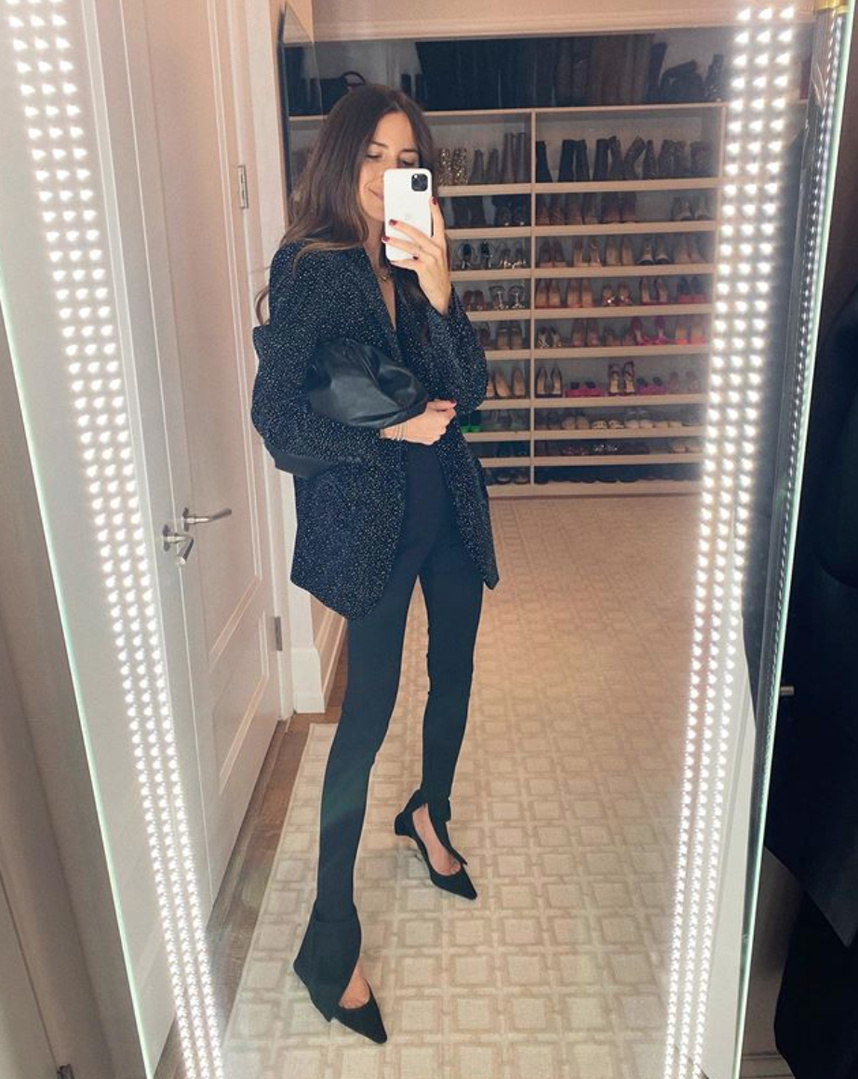 3. For a Casual Date With Your SO
Jules Sarinana is the queen of California cool dressing. She always looks effortless and laid back but still totally fashionable. I love this combination of a plaid skirt and cozy knit sweater for a casual winter date night. 
4. For a Date With Someone New
Kayla Seah is another LA influencer who embodies elevated southern California style. This combination of cropped cargo pants, a crisp white top and strappy white heels is the perfect look for a Valentine's Day date with someone new. If you haven't been dating long and still want to dress to impress (without looking like you tried to hard) this is the Valentine's Day outfit for you. 
5. For a Girls Night In
   If you have a girls night in, or casual girls night planned for Valentine's Day this year look no further than Danielle Bernstein's winter chic outfit. Pair a chunky sweater with comfortable jeggings and you'll look cute for all your galentine's day Instagram posts.